A game-changing moment has arrived for the Middle East
Introducing the Aston Martin Luxury Powerboat, AM37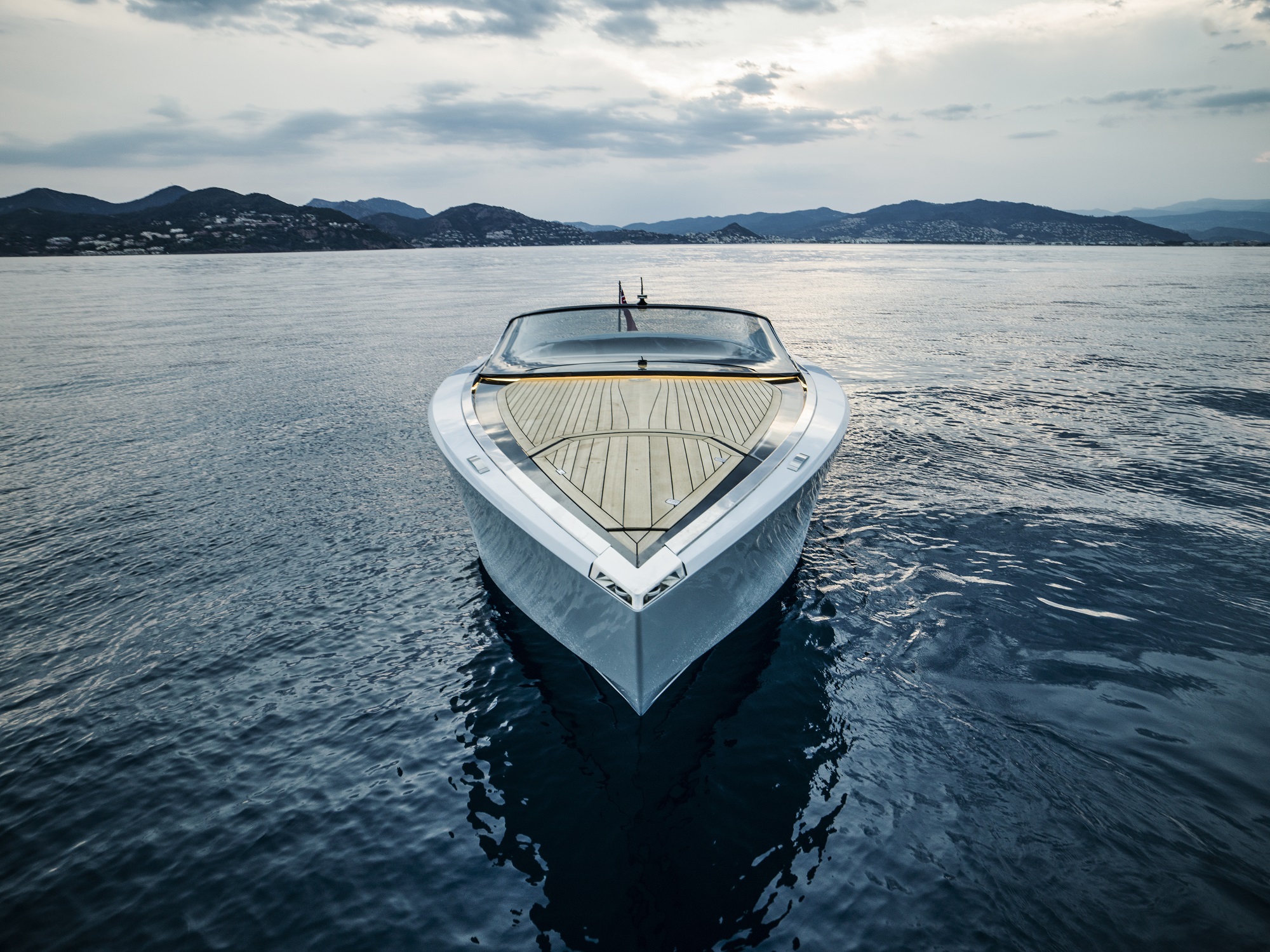 Luxury automotive brand Aston Martin, in partnership with UK yacht builder Quintessence Yachts, has launched the ultimate powerboat - named the AM37. As part of their continued focus on international growth, the partners are pleased to announce the appointment of Bush & Noble International Yacht Brokerage as the Official Middle East broker of the luxury powerboat.

Build to provide the same top-end luxury sports car experience, on water, this boat will delight yacht fans and brand enthusiasts across the region.

The AM37 can be personalised to suit the needs and taste of every owner and key features include an Aston Martin steering wheel innovative electro-hydraulic bimini, maximum speed of 50 knots, and a lower deck saloon area with a convertible berth for two.

John Bush, Co Director  at Bush & Noble International Yacht Brokerage said; "The Middle East is an incredibly important region for Aston Martin, with some of the countries ranking amongst the top ten markets in the world. We are excited to present the innovative AM37 to our clients; this powerboat is the epitome of luxury and will bring so much sophistication to the Arabian Yachting industry."
Based in Dubai, Bush & Noble International Yacht Brokerage was established in 2012 by co-founders John Bush & Brett Noble. With over 30 years combined experience in the luxury motor yacht sector, the company is directed by two industry professionals and is recognised as the leading Yacht Brokerage in the Middle East with clients from all over the world.

"We're delighted to be working with Bush & Noble in the Middle East. The AM37 by Quintessence Yachts is designed and built to Aston Martin standards, so her superb quality, exceptional performance and luxurious style means she has great global appeal and we're looking forward to the Bush & Noble team presenting her to their clients." says Vicky Farrow, Managing Director of Quintessence Yachts.